This is going to be a post about what to do if you can't travel, and the next part of it is about what's going on in my life now.
Grass is always greener someplace else
It's very likely that normal travel will start only after vaccination. People will be tortured with expensive covid tests and silly self-isolations until they get vaccinated.
I'm against vaccines, so it's likely that travel will not be something I could engage in in the future. But I don't feel sad about it.
I know that I am where I'm supposed to be. My energy is now in Lithuania, and when I think of traveling somewhere else, there is unease, which shows to me that I'm in the right place.
And for those who want to travel, I have two things to share. Firstly, grass always looks greener someplace else. But even in the most beautiful tropical country there are plenty of problems, but just different problems than in your own country.
There are no ideal places to live. All have good and bad points about them. For example, even the most divine tropical island will have many problems, such as big annoying mosquitoes, poisonous bugs and snakes, and many inhabitants may be lazy and into gossiping. That's what's often found in such places, left alone by the hand of progress.
Also, hot days get really tiring after some time. So whilst those who come to tropical islands on a holiday may love the sunshine, if you would really have to live in such a country, you are likely to get tired of the heat. It could be a struggle to do basic things like shopping and take a bus somewhere when it's really hot.
So though certain places are advertised as ideal, almost heaven-like, the reality is that all countries have some pluses and some minuses.
How to travel if you really want to
If you spiritually work on yourself, your astral body will separate from the physical, enabling you to travel anywhere you want. This is possible if you engage in yogic practices, mindfulness, and eat only vegetarian food.
Meat grounds you to the earth and keeps three bodies – mental, astral and physical – closely knit. But if you don't eat meat, they will start drifting apart, and then strange experiences may start happening in your life.
(But it's possible to get so imbalanced that meat eating becomes essential, like it happened to me. Now I reduced meat intake again as I'm grounded enough, and I tend to gain weight if I eat more meat.)
For example, I remember a few years ago eating in an cafe in India with my friend. After, we paid and wanted to leave, whilst still talking.
Suddenly, I found myself observing us from high up. My body was still talking – without me actually there. Those were the days when I was a strict vegetarian, so the three bodies – physical, astral and mental – were not bound to each other.
Here's another story of my astral body separating.
When I was living in my hut on my land the last time, I started missing India a lot, especially the Trivandrum city. That's my favorite city because I have some kind of spiritual connection with it. So my heart longed to be there.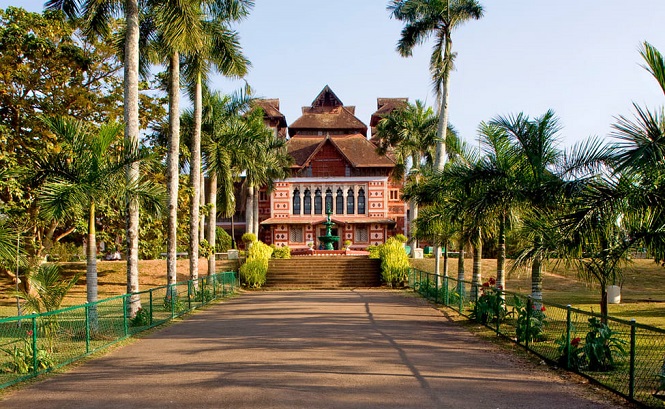 The next morning, I woke up in dual consciousness. My physical body was awake in bed. But my astral body was still traveling in the city of Trivandrum – I was in a rickshaw, enjoying my favorite road bend in that place.
I came out of that experience and found myself fully conscious of my body in bed.
That's what happens if you eat vegetarian food and strive to spiritually progress. But because I got too much imbalanced, I had to start eating meat again. This keeps me level-headed. But meat-eating can indeed prevent the separation of the mentioned three bodies, and therefore spiritual experiences.
So traveling astrally is a way to travel for those who may be denied entering countries if vaccination is required.
What's happening in my life at the moment
It's a very busy time for me, therefore I haven't updated you for longer than usual.
Today, my mother left for the UK, whilst my brother left yesterday. My mom had to pay around £500 ($700) for the return flight, and my brother even more – around £600 ($840). That's A Lot for only a short flight from the UK to Lithuania.
I believe the travel experience is difficult on purpose – so that people take the vaccine and do away with all the expenses, painful tests and self-isolations. Also, my mom needed to print out four documents to take to the airport, and non-flying people aren't allowed to enter the airport premises.
Thankfully, my mom has successfully boarded the plane. Whilst my brother was almost denied a flight since he failed to book two covid tests he will need to take when back to the UK. The airport staff finally allowed him to pay in the airport, and therefore he could board.
So for people returning to the UK, not only you have to self-isolate for I believe ten days, but you also have to pay £210 ($294) for two tests you will have to take on the second and eighth day of your isolation.
---
Now my healthcare is free so I got two of my teeth fixed. The wisdom tooth that gave me trouble has now a temporary filling and will be extracted after two weeks.
The dentist checked and found three cavities in my other teeth. They weren't big but I was advised to get them fixed. So two of them are done, and only one cavity remains to be filled.
As a family, we got a lot accomplished legally in sorting out my deceased father's matters. My mother had an apartment with him, so now the tenants are notified, and once they move, I will have to collaborate with estate agents to sell it. Fortunately, the tenants are very agreeable people so it will be easy to deal with them.
We don't know if my father had any debts, so we had to hire a company to find out before accepting the inheritance. In Lithuania, without this particular way of receiving inheritance, you may be personally responsible for the debts of the deceased.
Finally, the seedlings that I planted are growing very well. I have a windowsill full of them. After a month, some of them will be quite high, so I'm wondering how I will take all of them to my land. I will have to hire some kind of a minivan to take all my stuff from this apartment to my land a few hours away.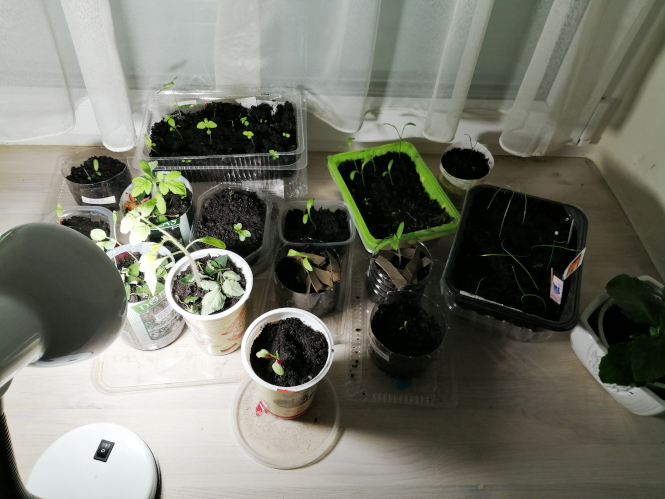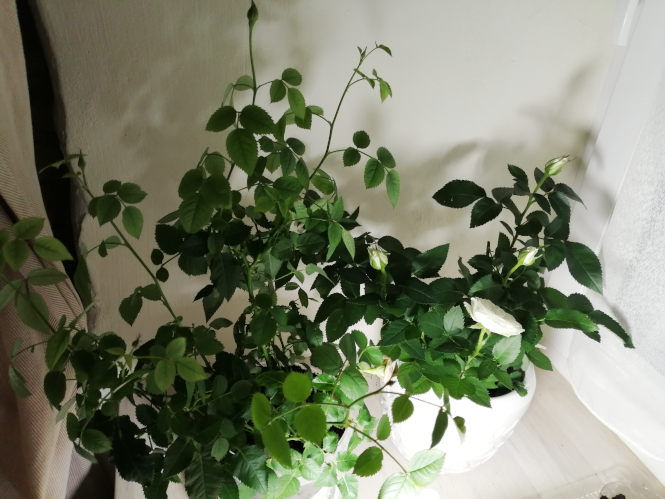 Oh, and this is my new dog Leo, in case you haven't seen him yet: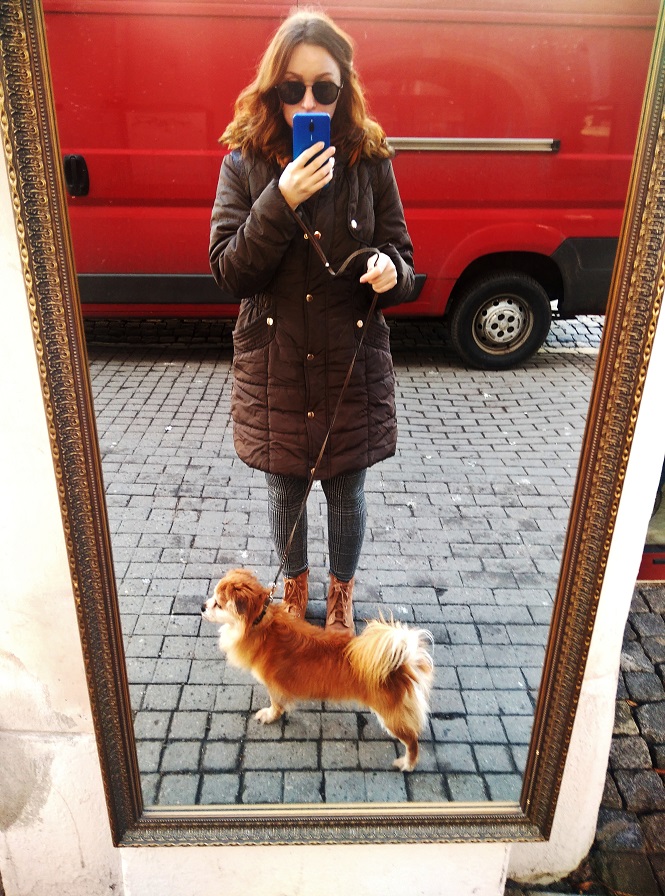 Finally, this is me with my brother and half-sister (from my father's first marriage).