I'm now in my hut in Lithuania. I have a lot of work to do because the land is overgrown!
I need to get fuel and oil for my grass trimmer. Then I will need to replace its head as I broke it last year by accidentally hitting it against a stone when cutting grass.
So since now I have to spend so much on food and other essentials to again establish myself here (plus I bought a laptop in the UK as mine was getting too slow), that will have to wait for some time.
I also put up a new tent-like structure (I bought materials today) that serves as a sort of hut extension for the warmer months. Winter time it will be there too, but obviously I won't be able to use it much.
I enjoy this kind of work. It gives such relaxation to the mind and exercise to the body. I really hope I will be able to invite volunteers to work with me soon. I will tell more about this further down in the article.
Listen to "Personal Update – Rural Life in Lithuania (speaking starts from around 40 seconds)" on Spreaker.
Also since bigger shops are only in a neighboring village, these few days I was making daily bicycle rides to buy all sorts of things that I need to settle here.
So I take a bicycle ride in the morning, then I do all sorts of home and land work, and then when I get tired, I sit down to write.
I find this to provide balance – there's daily physical and well as mental exercise.
A new service
Since I want to make this land into the mindfulness center, in order to raise funds quicker I also introduced much lower-priced astrological assessment options.
Another reason for this introduction is because now I have more time as I'm alone in Lithuania. In India I have a boyfriend and I care for my dog, and it's just so much to do there. But where I am now is a rural area, so there are much fewer distractions.
In addition to this, it's absolutely quiet here which makes it very easy for me to accomplish great amounts of work in a short time. That's why I have already completed the Egyptian Tarot book, and I have also designed the cover.
Here it is – let me know what you think about it! I may change it if my readers don't like it. I still have time.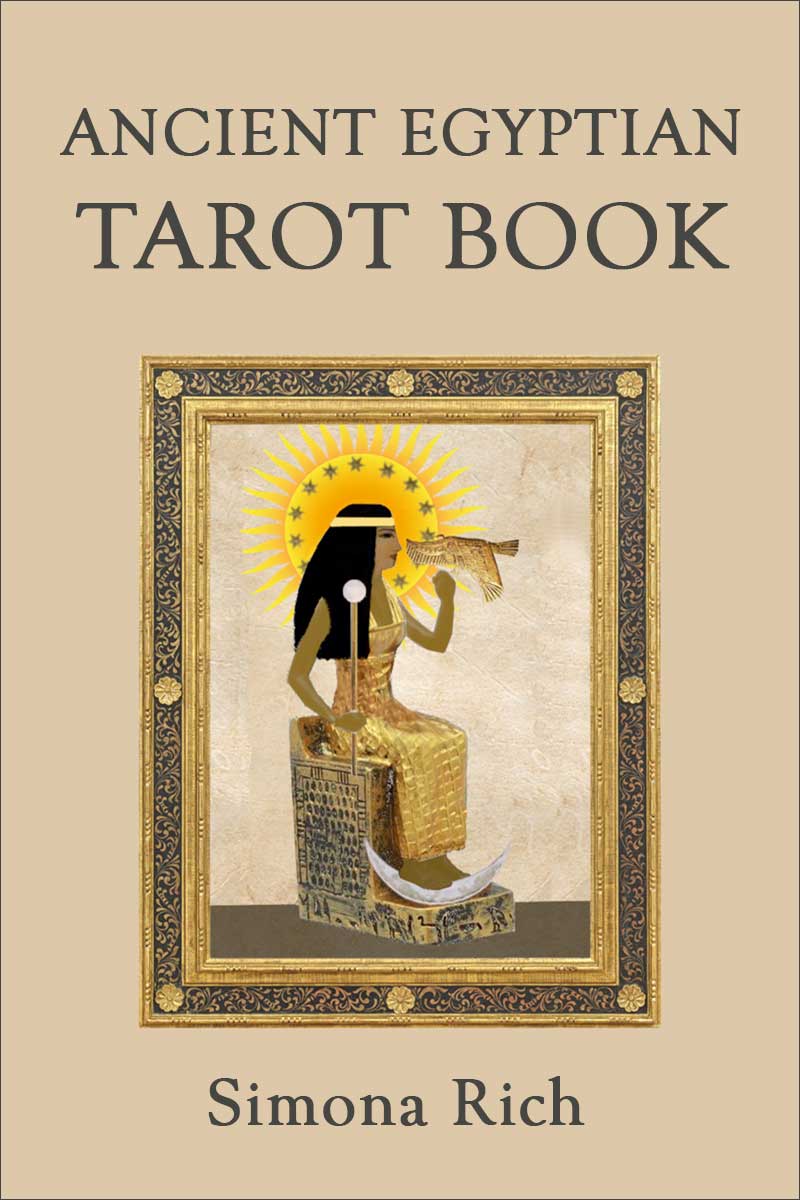 Two big investments
I really hope to raise the funds for the land but it may take time as the two investments that I really need to start inviting volunteers require a lot of money – a house extension and a well.
I'm estimating the price of these two projects to be around €1,500 (around $1,670 and £1,340). Hopefully that will cost lest, but I doubt it. It would probably cost more unless I get volunteers who know how to build houses – then only the cost of materials would remain, as well as well digging, of course.
I decided not to buy a caravan for now, because I researched into this and they require a separate energy plug to be charged, and I think it's just easier to have a proper hut extension.
---
I'm enjoying my quiet stay here a great deal. If you've never stayed where there are almost no people, you don't know how much clarity that gives to your mind.
That's because there are almost no discordant energies around.
However, the last time I stayed here it was for 6 months after which I really missed human contact. We will see what will happen this time. And hopefully by then I will have volunteers anyway.
Finally…
If my work helps you, I would really appreciate if you could help me to make the Mindfulness Center a reality. You can help in these ways:
Thank you very much.