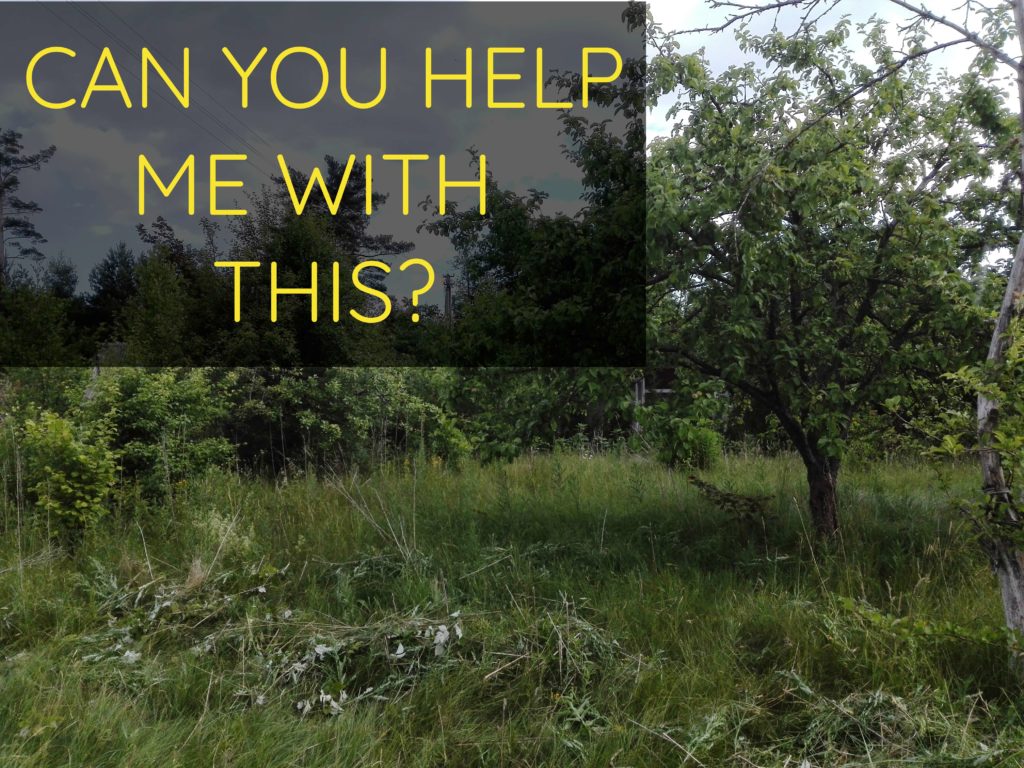 Towards the end of August I'm going to fly to the UK and stay there for a little.
Then I was planning to return to India but somehow, when I would think of it, I would just not feel any energy to confirm that this was the right choice.
I understood that this meant that I should go somewhere else, but I wasn't sure where.
The next destination
And then I started realizing that it's Lithuania that I should return to, because I keep thinking and even dreaming about it despite of my desire to stay in India.
It's like the Universe itself is encouraging me to come back to my place of birth.
I've already mentioned in some videos that there is an urge and energy to create something beautiful on that plot of land that I own. And from the thoughts that I'm getting about it, it's going to be a self-sustaining mindfulness center.
I believe it's the Universe itself that wants to manifest this place through me as I am perfectly happy with what I'm doing at the moment – it's not that I have any desire to create something more.
I believe the Universe wants to manifest this center to raise the consciousness level of Lithuania, because energetically Lithuania is low and people are just not interested in spiritual things.
Let's raise vibration in Lithuania
Thus, by inviting my readers and others interested to practice mindfulness to this particular place, the vibration of Lithuania can surely be raised, together with the vibration of each individual at the center.
Even if in one spot vibration is higher, this makes it much easier to pick up higher vibrations for the people near that location, and their increased vibration enables others to tune into better energies. Thus, even one high-vibration spot can create a huge difference and have a snowball effect in the country and beyond.
The example set by the center will also inspire people living nearby and center visitors to start leading more aware, spiritual and less selfish lives.
Genuine spiritual experience
This mindfulness center is not going to be like those "spiritual" meditation and yoga "retreats" that require hundreds of dollars to stay.
Those profit-oriented organizations leave such a bad impression of spirituality – no wonder many people think anything spiritual to be a con. Seeing such profit machines under the guise of spirituality makes me really upset.
I will try to save costs by getting the center approved as a charity, and then I will be able to offer very affordable stays. Also, making the center self-sustaining will also help to save costs.
I would ideally like to offer a private room for $10 a day with locally-produced organic meals and mindfulness lessons. I would like the place run like a family, with long-term volunteers living there and keeping the place self-sustainable, enabling affordable stay for people from all walks of life and all countries.
This would mean that even people who earn very little would be able to experience peace, eat high-quality food, enjoy quiet forest walks and stay in high-vibration surroundings at least for a little while. It would be even cheaper than most dorm beds in Europe, not to say much more beneficial energy-wise.
But, of course, this is my hope only – it all depends on the availability of funds, an ability to get this place approved as a charity, and volunteer work.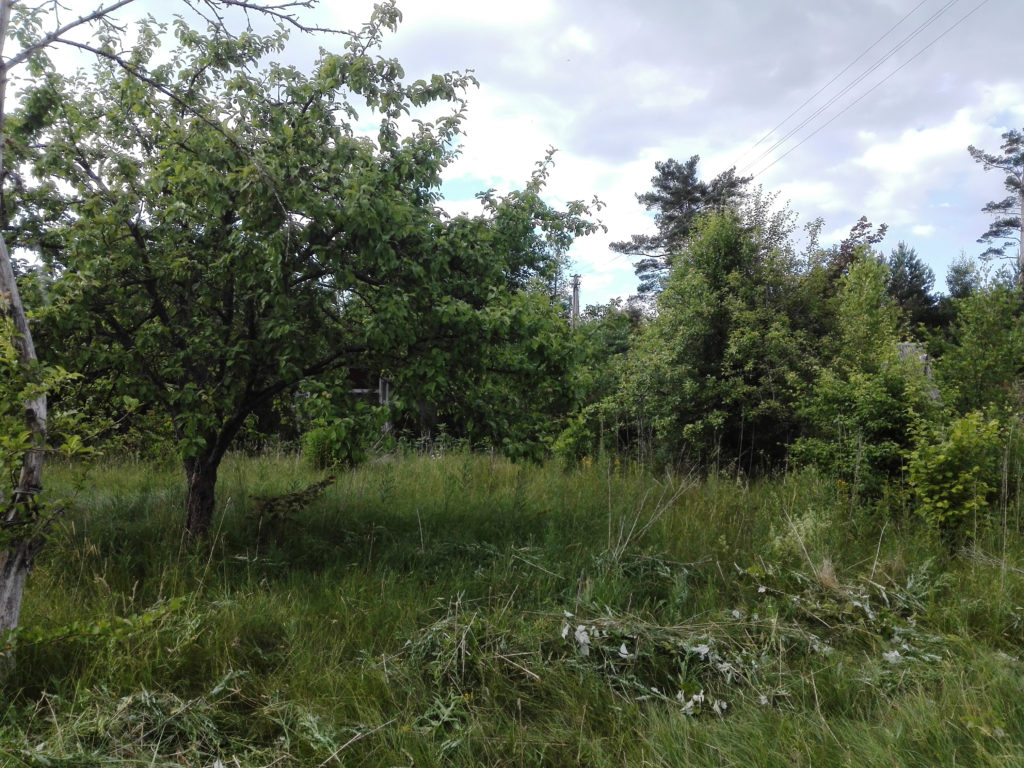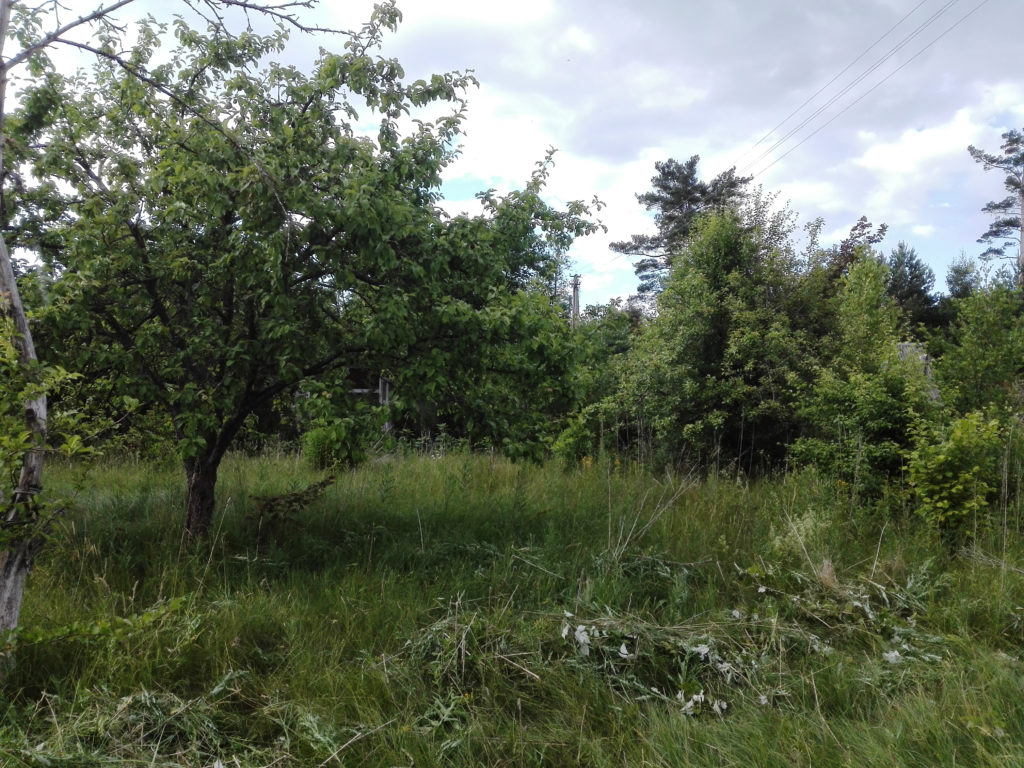 Even one change can make a difference
I know it's only one idea, and I'm only one person, but improvement in Lithuania needs to start from somewhere, and I don't see anyone doing it. All I can see in Lithuania at the moment is greed and selfishness in all companies, including "spiritual" ones.
Plus, I'm not really alone, if I get volunteers and people willing to stay mindful in the center.
So my flight is already booked, and in September I'm going to be in Lithuania.
Since the plot of land needs a lot of work, I know that it's a very long-term project. I need to buy a camper and to extend the hut. Water supply needs to be set up (I was planning to have the well dug earlier but due to the necessity of other land tools I had to delay this project).
So even for me to think of inviting volunteers, firstly I need at least to get a caravan or house extension. House extension is ideal as then volunteers could even stay winter time.
Caravan is much cheaper, of course – for around $3,400 I can buy a good second-hand one and there will be comfortable bathroom facilities inside. Therefore, I'm aiming to firstly get a camper and then to save for the hut extension.
How you can get involved
If you want to help me with manifesting this center, you may choose to do one (or more!) of the following:
Donate – any amount is extremely helpful! This will directly contribute to raising funds for the camper.
Get Life Assessment – with this order you will get to find out what stars say about your life and personality, and in turn you will be helping me to raise funds for the required place for volunteers to stay. You can read here what my existing clients think of their life assessments.
Volunteer – especially if you know building/electrical/land work and are okay with rustic life. I also need people who understand how campers are wired, how to charge the battery and connect the camper to mains electricity as I have no experience in that whatsoever! If you want me to contact you once the place is ready for volunteers, contact me with a short description of yourself and your skills, duration of your stay, why you want to volunteer, and your facebook profile link.
So what do you think about this idea? Do you have any suggestions? Are you involved in something similar? Leave a comment and I will be sure to read it.