Because of the worldwide plandemic, travel-wise we've gone down to the standard of middle ages. It's so incredibly difficult to travel in certain countries that people will mostly choose not to move anywhere at all – and that is for a purpose, in my opinion. But despite of all the difficulties, my boyfriend and me safely made to our destinations, and in this post I will describe exactly how it happened.
I've already described what happened to my boyfriend during his journey back to Kerala. Now I will focus on how I got back to the UK.
Because I booked the tickets to Dubai and UK late, the taxi company I wanted to use were doubting if I would be able to make from Pokhara to Kathmandu as the permit office was closed. Without the permit people are not allowed to leave their cities – it's that strict in Nepal.
This is, of course, a way to make a profit for the Nepal government because for each permit they make a lot of money. The police works for the government and not the people and they will make sure you can't leave without having this document.
All was left for me to do is to beg the taxi company to take me anyways, despite of all the odds.
Eventually they agreed, as they felt guilty – they already took my boyfriend to the border, and I used only them for my travels within Pokhara, so letting me down at the crucial time would be really bad. So what they did was to produce a fake permit for me, and hope that the police doesn't notice.
I told my landlord that I would try to leave on that day and although losing customers at this time is very risky, he understood that I had to leave to take care of my mother and he thought this to be a noble thing to do and quite rare in the Western world.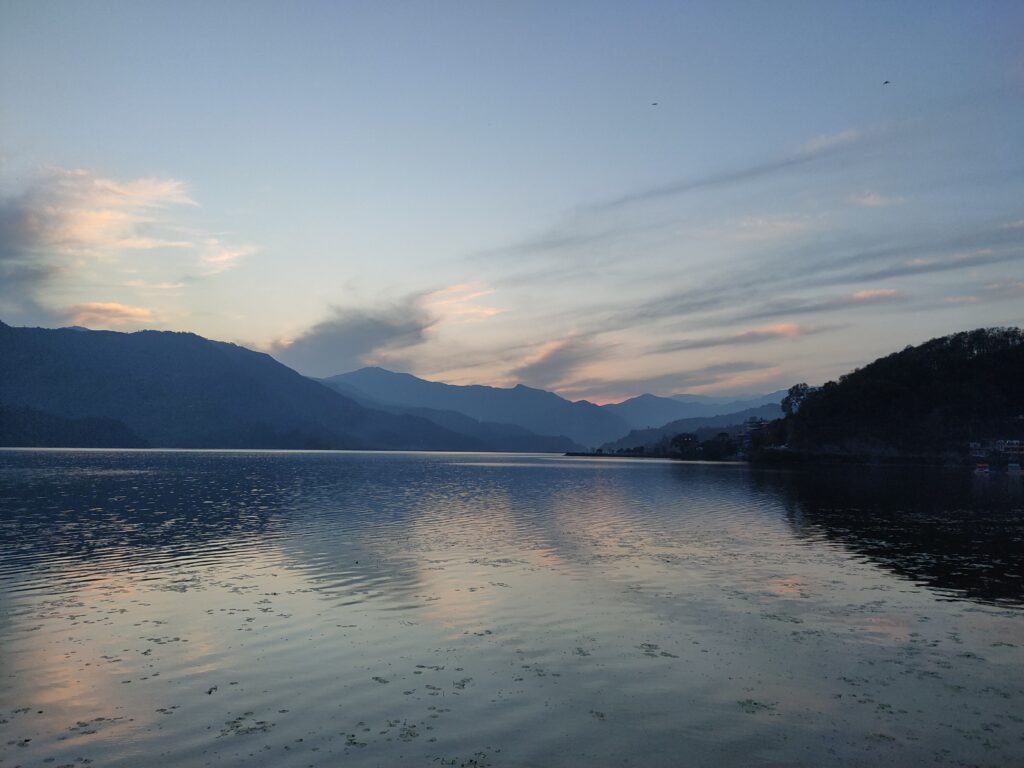 The taxi came at around the promised time (in Nepal and India taxis are often late so nobody expects them to be on time) and we started our long 4-hour journey to Kathmandu. Usually the journey takes longer, but because now anyone hardly ever drives in Nepal because of all the restrictions, the journey was shortened.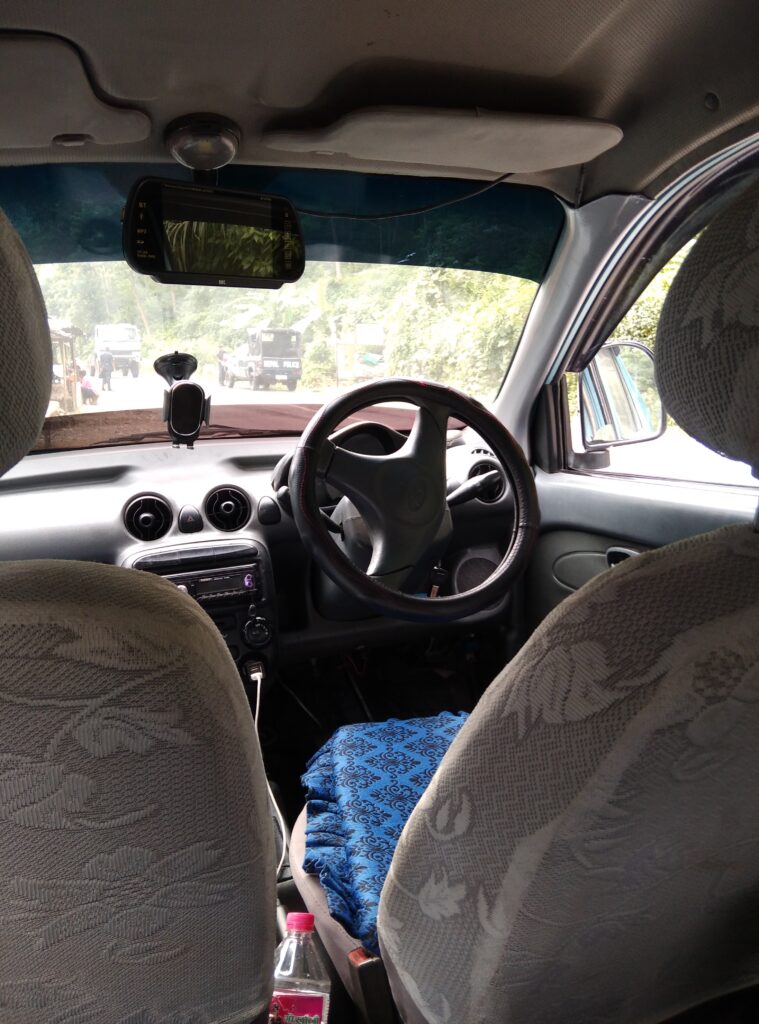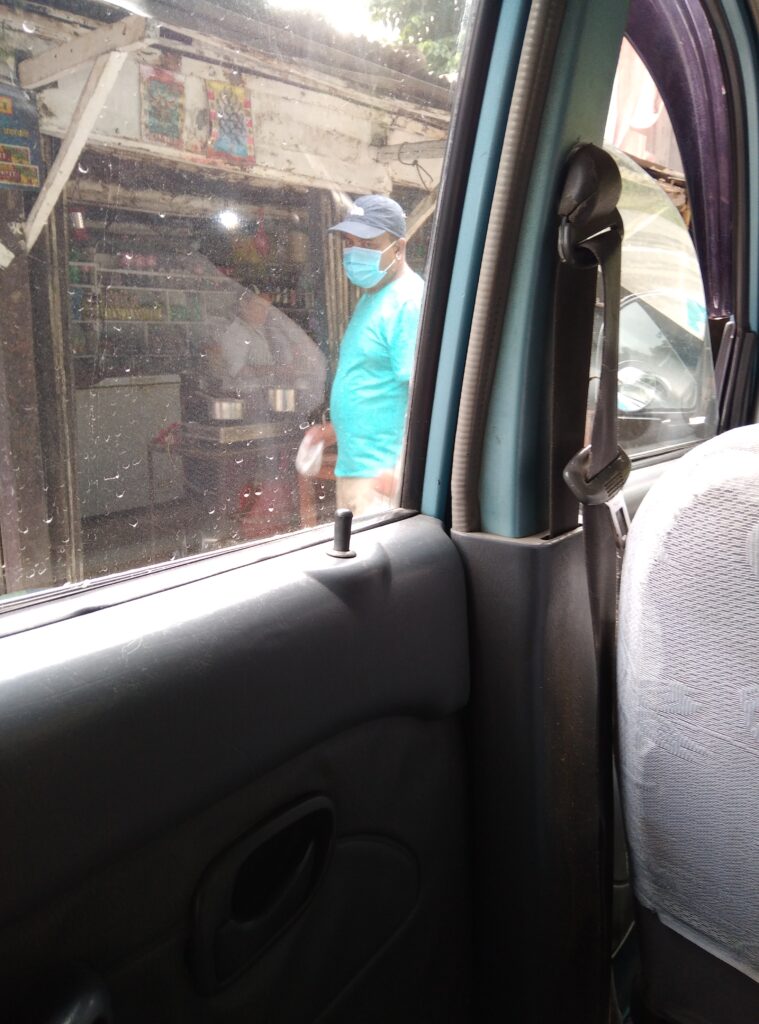 You will not believe how many police check-posts there were. It's nearly impossible to drive to Kathmandu without being stopped by police at least four or five times, if you are lucky. Thankfully, the police would only ask for a flight ticket or passport, and only at the last post, just before entering Kathmandu, we were asked for the permit.
The driver took out a fake permit and I tried to look disinterested. They kept us there until the permit number was taken, and then they let us go.
The driver said "Thanks God" and "You are very lucky". I asked why. He told that the attention of the police was on me. If their attention was on the permit, we would be in big trouble.
So we entered Kathmandu and headed straight to the Star Hospital to do a PCR test. This is the hospital that gives the fastest test result, and this was important considering that my flight was the next day.
By the way, you have to pay around 30 GBP (38 USD) for the test – it's not that it's free. Even if Nepali people want to enter the city of Kathmandu, they have to get the test first! I mean the city, not even leaving the country! And this is in the country where many people lost their jobs and they earn almost nothing anyway.
Just to be on the safe side, I was planning to get the PCR test done in another hospital too, as I consider this a lottery. You may have heard how one president of Africa sent liquid samples of vegetables and fruits as well as people to test for covid; and the papaya came back as positive.
So I don't trust this procedure, and what's more, I think it could be a way of transmitting the virus, if it exists at all.
Now for those who need to get this test done. I used this strategy. I'm super sensitive anyway, So when they inserted the testing object in my mouth, I made jerking movements just when they touched the hard palate, nowhere as deep as they should. I repeated the same when they inserted the object into my nose – they could only go a little in, before I was making it look like it's unbearable. So they didn't go any further.
After doing the test in the Star Hospital I felt like there's no need to go to take another test. There was no energy to do it, when I thought about it, and that's how I know I am intuitively guided. Yet, because of my fear of the result being positive, I went to the other place anyway.
After this the driver recommended one place for me to stay in Thamel for a night, as that's where he stays when he's in town. It was a family-run guest house, nothing special, but it was an okay place for a night.
Even before sleeping that night I received a message from the Star Hospital that my test results were ready. I called them and they told it's negative. I was over the Moon.
The next day I called the other hospital to tell my test results and they were so disorganized, not even knowing where I should call. Eventually I got a mobile number of a doctor and he told that results cannot be told on the phone but I had to go to collect them. So I didn't.
My flight was at night, and since Thamel (the touristy part of Kathmandu) was totally closed without any shops open at all, I spent all the time in my hotel room, only several times going to the reception for meals.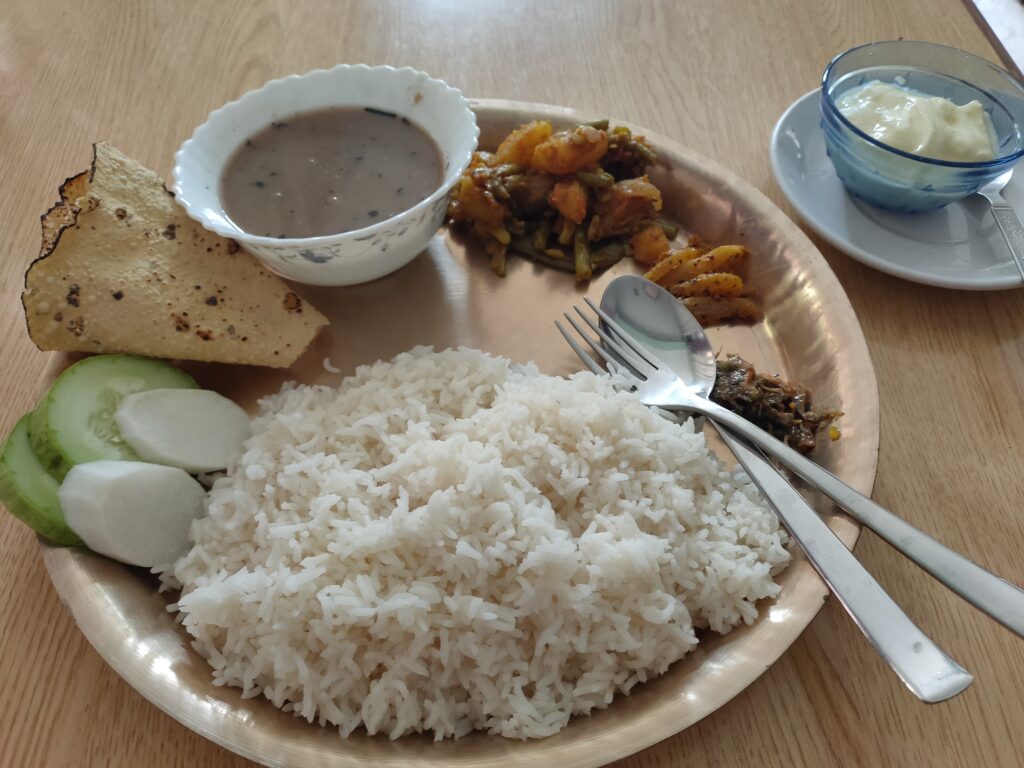 Finally, at 6.30 pm, my taxi driver came to take me to the airport. I wanted to go for my 11.30 pm flight as early as possible. And so did many other people, who came there way before the departure time.
We weren't allowed to enter the airport until around 9 pm, but we didn't mind standing outside in a pleasantly cool weather and to socialize. I started talking to a Mexican-Spanish couple – an old man with a younger woman. The lady was the only one speaking English.
She lived in Kathmandu for nine years because of her Buddhism studies. She told she doesn't like Kathmandu as there's nothing to do and life is hard, yet it's a very good place to study Buddhism. When she came to live here life was much more difficult though. Electricity was hardly ever on – they had none of it for 18 hours a day, even in winter months!
She also told she felt very sorry for the Nepali people living in Kathmandu as everything is closed here and many people lost their jobs. It's truly like a ghost town. The government is taking extreme measures and it totally killed the economy.
They had a long journey ahead of them – they were only able to get the ticket to Dubai; from Dubai they too, like me, needed to fly to London; one night they would have to stay there, and the next day take the Eurostar train to Spain.
Once we were allowed to enter the airport, the whole process was quite smooth. We were asked to show the PCR test results which were hardly even glanced at; the check in went quite smoothly and then all we had to do was wait for our flight and hope that it would not get cancelled at the last minute.
We started boarding on time and once I was on the airplane, I was getting more and more hopeful that I would get to see my mother. Once the flight lifted off, I was so relieved. I actually enjoyed the whole flying time whilst usually I dislike flying. That's, I guess, because I'm so used to flying that not being able to go anywhere for six months made me miss this experience.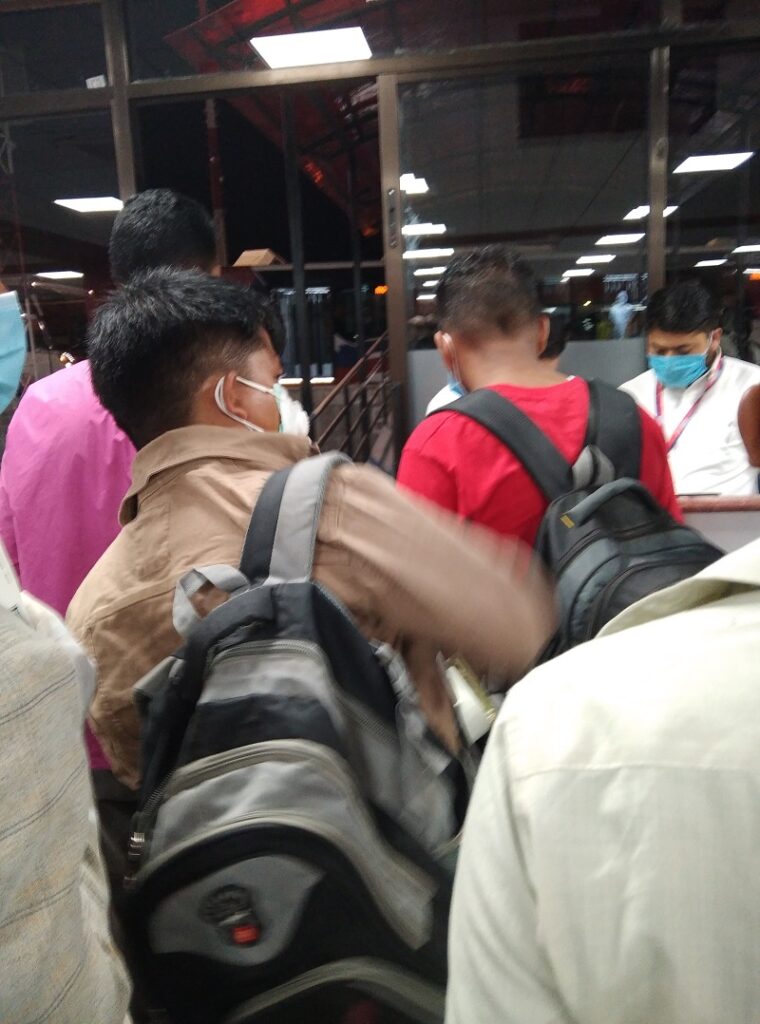 Once the plane landed in Dubai I was totally relieved. Even if I would get to be stuck here for some time, this is a developed place with high connectivity, which means that I would get out of it sometime soon anyway.
I love Dubai, I love the whole atmosphere. It's a mercurial atmosphere and its element is air. So it's good for people such as writers, speakers, sellers and stock traders. I only visited this country once before and I enjoyed that visit so much that I nearly missed my flight.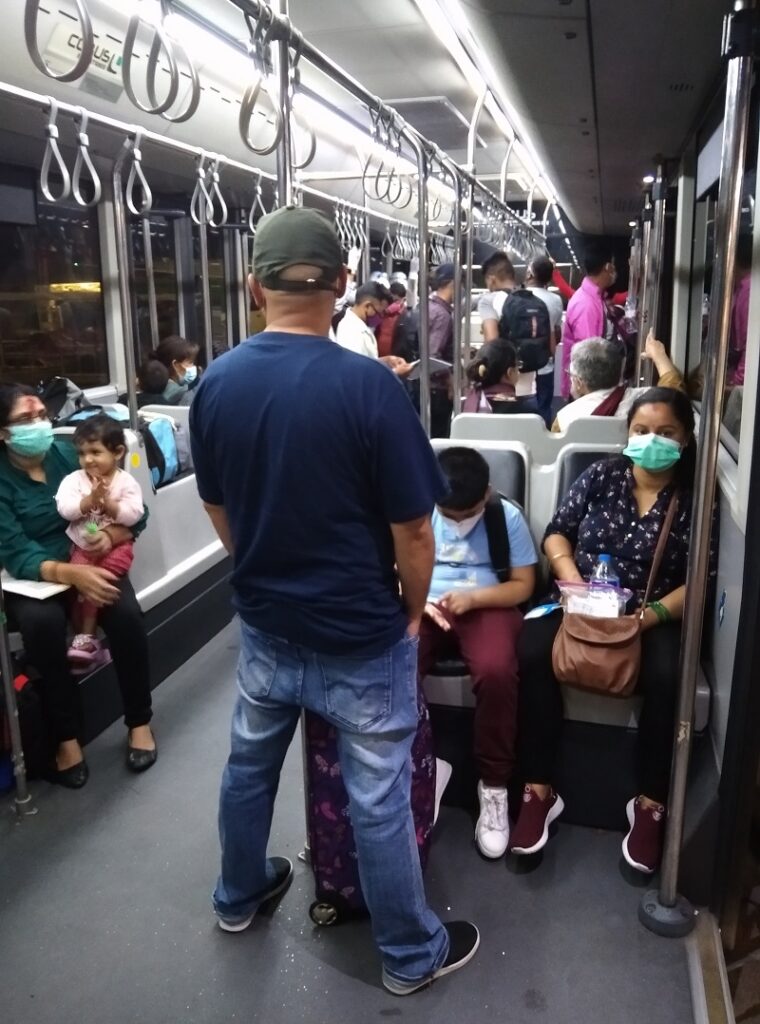 This time I was in Dubai only for several hours. I had to take a shuttle bus to transfer me to a different terminal for my UK flight. I was still with the Mexican-Spanish couple as they were taking exactly the same flight to London.
Whilst we were waiting for our connecting flight, we walked around the terminal. We were so excited to see all the shops open and all the beautiful things. We were so tired of seeing those colorless metal shutters everywhere in Nepal. Seeing everything open and all the different shops was a delight.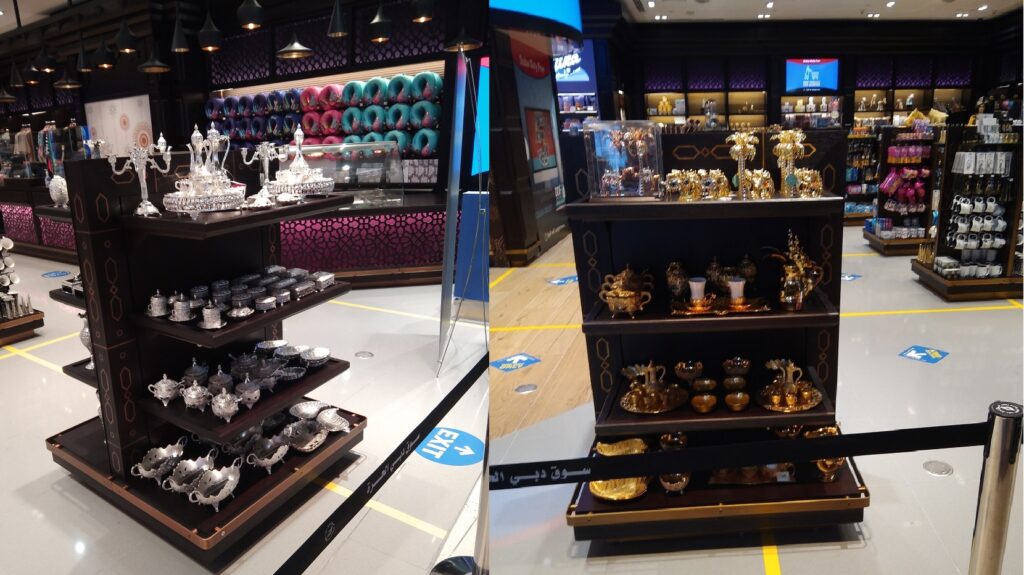 We went to a Costa cafe and I bought tuna sandwich and yogurt whilst they – some cakes. They were delighted to be tasting cake once again – in Thamel this had not been available probably since the first lockdown six months ago. So they were like little children enjoying their sweets.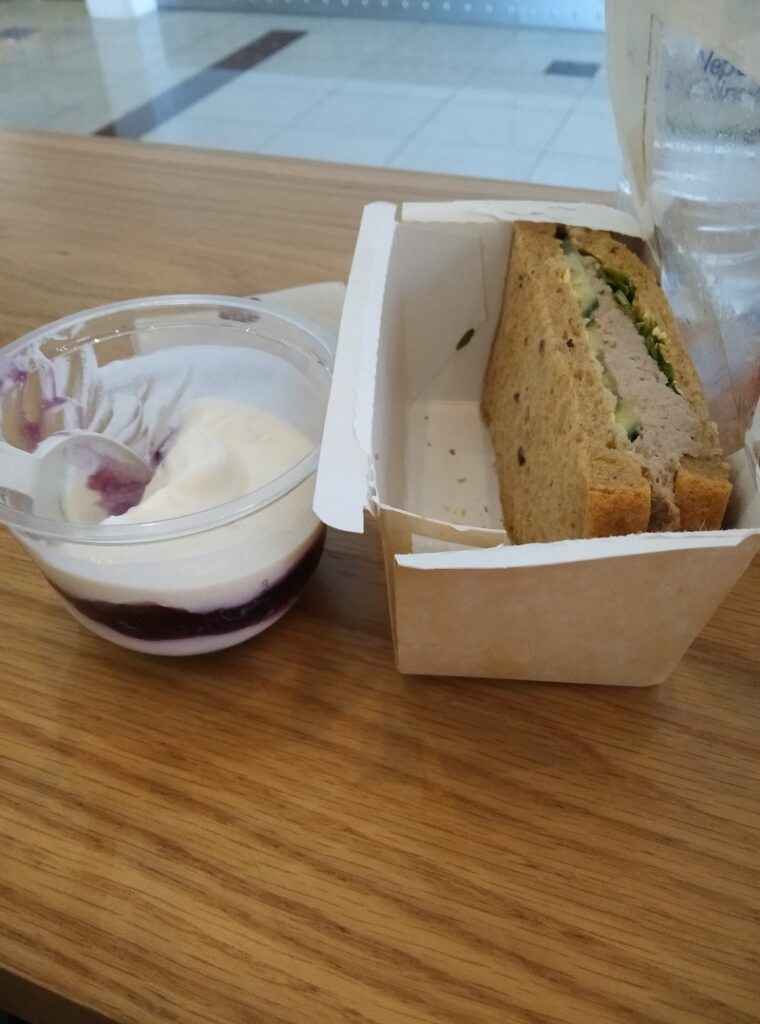 The UK flight was slightly delayed but once we boarded, the whole journey was lovely. The airplane was huge and totally clean, flight assistants were kind, and there were almost no people on the plane so I had all the three seats for myself.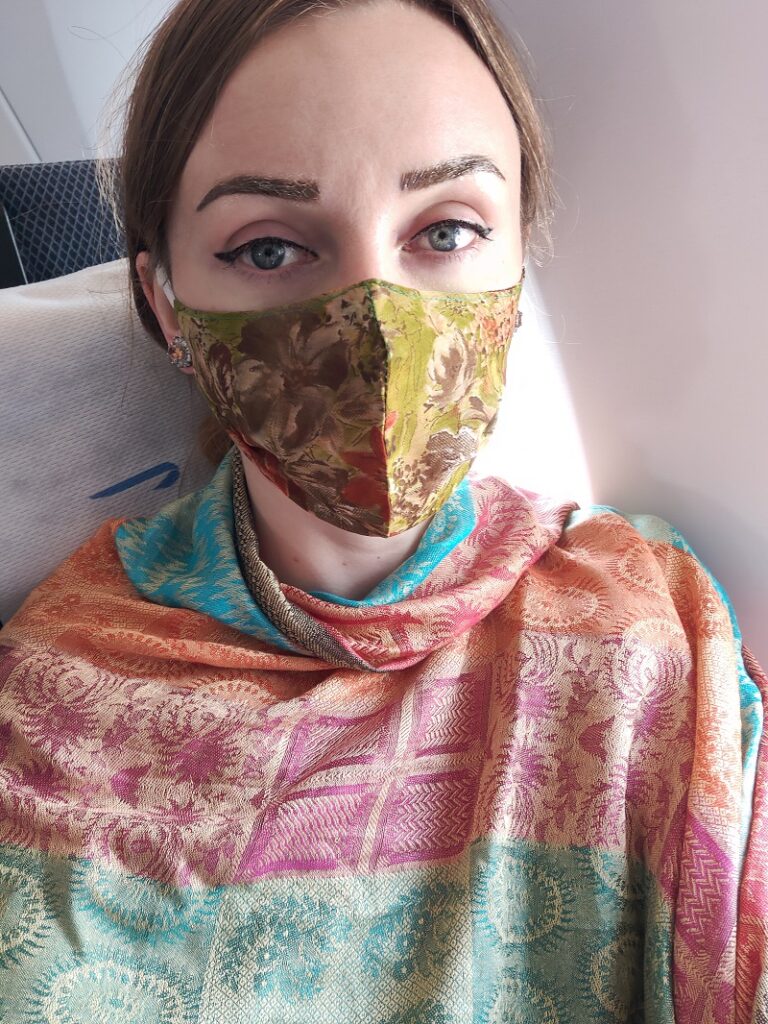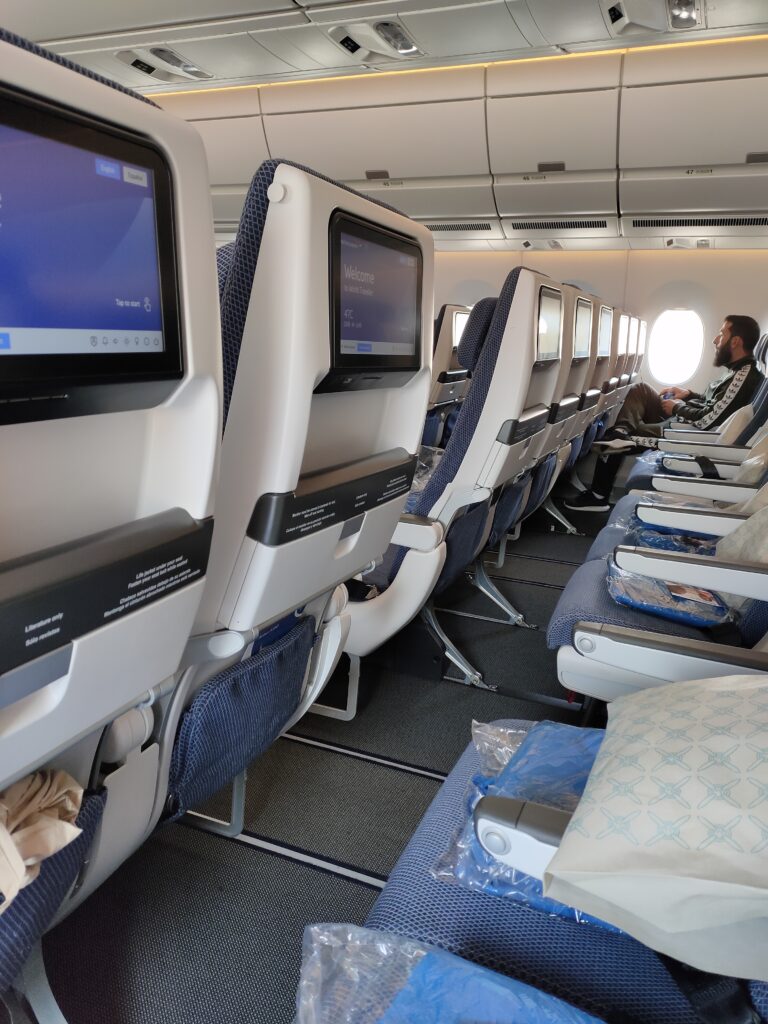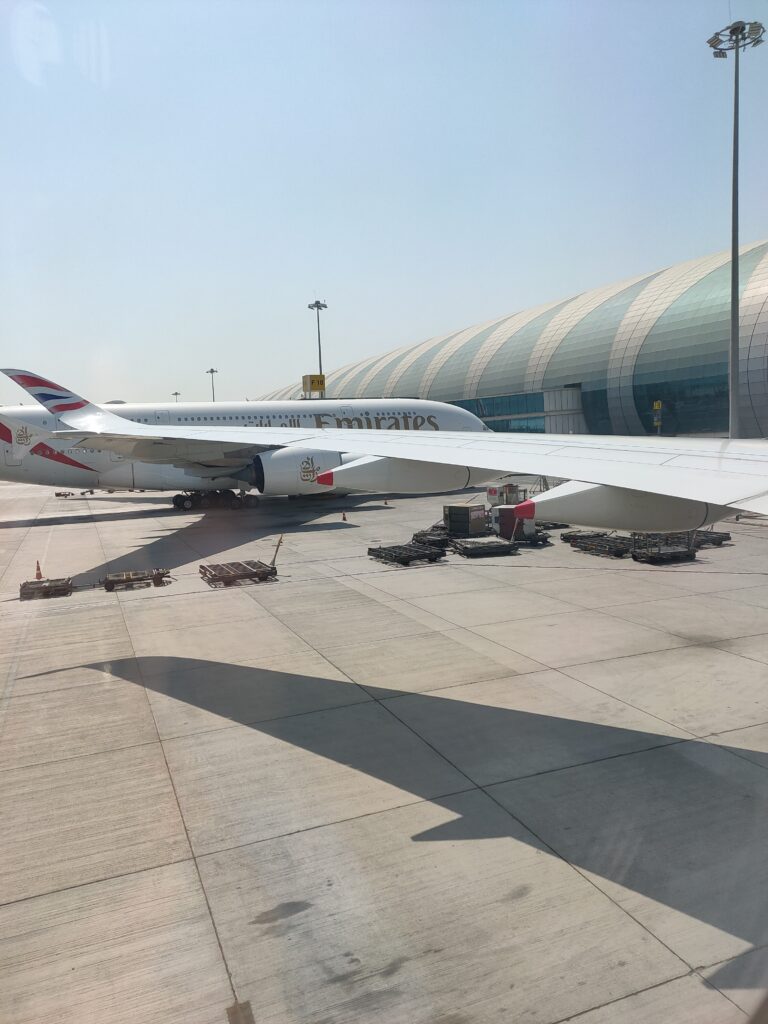 I landed in London, my brother was already waiting for me in the arrivals area. We went to a cafe there together briefly, and then he dropped me to the metro station a few stops away from the Kings Cross station from where I would catch a train to my mother's place.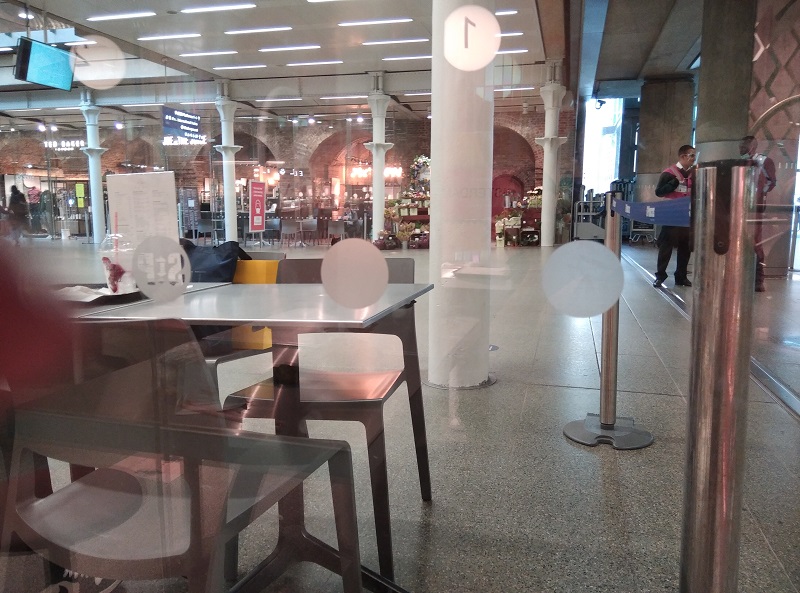 I was at this stage really tired, yet still I had several hours of travel. My brother works as a web designer and he is doing very well in London.
He really got his life together. When he was a teenager he got into smoking weed and would forget to do things, yet when he realized that he was going downhill he stopped it all, smoking including, and grew into a responsible adult. Me and my mother are so happy about this change.
In Kings Cross St. Pancras I got a sim card which got activated instantly, went to have a smoothie and croissant in a cafe there, and bought a ticket to the North UK through trainline.com (don't even attempt to use those Kings Cross St. Pancras ticket machines for long UK journeys as you will be charged a flight ticket price).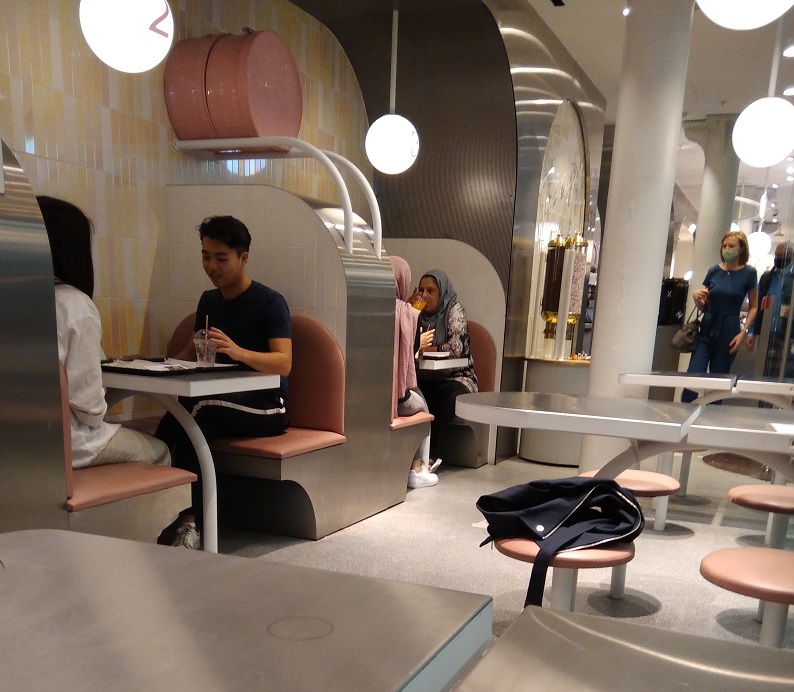 I had to change two trains and the journey was several hours long. But eventually I got to the main city close to my mother and as soon as I got off the train, I saw my mother looking for me with a bouquet of flowers.
We took a taxi and finally reached her home. It was the first time I visited her home. Before she lived alone in another place in the North UK, yet after meeting her partner eight years ago (I asked my mother for the exact number of years), she moved in with him.
That night I fell asleep in no time and had no dreams whatsoever. I was exhausted. The morning following, I got a good deal of Life Assessment work done as it's totally quiet here so my focus is entirely on the assessments. So I think I will enjoy staying here.
There were many more details of the journey that I missed but this post is already getting too long, so I'll stop here. Lastly, I just want to say that now the atmosphere in the UK, believe it or not, is better that that of India or Nepal. There are fewer restrictions here. At least people can walk outside without masks. In Nepal or India, if you do this, you may get jailed.
I don't know how things will continue developing, but I believe I'm here for a reason and I feel good here so far. So let's see what the coming days will bring.